Puget Sound Chapter Officers
President: Linda Postenrieder '82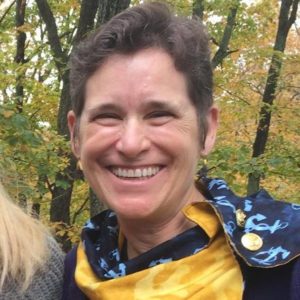 Linda graduated from USNA in 1982 and joined the fleet as a Surface Warfare Officer. She served on the USS Frank Cable (AS-40) in Charleston, SC and on the USS Dixon (AS-37) in San Diego. In 1987 she left the Navy for a high tech career and worked at several exciting firms including Oracle and Wind River Systems in the San Francisco Bay Area. After High Tech, in 2003, Linda and her spouse Donna Hinshaw, founded the Pelican Art Gallery in Petaluma, CA. They successfully put their high tech and artistic skills to work creating a community center for art and social connections. They closed the gallery and moved to Whidbey Island in 2014.
Linda served as a Blue & Gold officer as well as Secretary, President and National Trustee for the USNA AA San Francisco Bay Area Chapter. She is a member of the USNA Women's Shared Interest Group (SIG) and of USNA Out (LGBT). She became a Trustee for the Puget Sound Chapter (PSC) in 2019 and assumed the duties of PSC President in 2020.
Vice President: Jordon Voss '03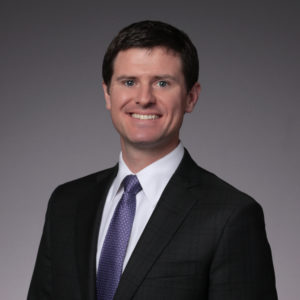 Raised a small dairy farmer in central Wisconsin, Jordon was a member of USNA class of 2003, service selecting pilot.  During the course of tours at VQ-1 and VP-30, Jordon earned multiple air medals, navy commendation medals, and commanded over 75 combat missions in support of OIF/OEF.  He was also designated a NATOPS evaluator, FRS Instructor, and finished with nearly 2,000 hours of flight time.  His last tour was a stint aboard the John C. Stennis, which brought him to the PacNW, where he transitioned from the Navy.  For the last seven years, Jordon has been in financial services, now SVP and Senior Wealth Strategist at Northern Trust Company, and was named to Puget Sound Business Journal's "40 Under 40" list in 2017.
Treasurer: Don Lachata '63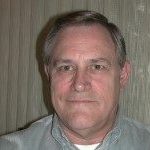 Don has served as the Puget Sound Chapter Treasurer 2005-Present. He previously served as a Trustee from 2006-2012. In 1993 he retired as Captain from the U.S. Navy Submarine Service. Don served in USS Von Steuben (SSBN 632), USS Sea Devil (SSN 664), USS Daniel Boone (SSBN 629), USS Sand Lance (SSN 660), and USS Henry L Stimson (SSBN 655). He commanded the USS Mariano G Vallejo (SSBN 658), USS U S Grant (SSBN 631), USS Florida (SSBN 728).
He also served as Deputy Commander Submarine Squadron 14, Commanding Officer Trident Training Facility (Bangor), Commander Submarines Atlantic Representative (Northwood England) and as Commander Naval Activities United Kingdom. Following retirement in 1993 Don was the Executive Director of the Kitsap County Association of Realtors until retiring from paid employment in 2000 and shifting to volunteer and board service. He is active in Rotary International in both Washington and the UK. He served as the Club President in Northwood, UK and District Governor for Rotary District 5020 (parts of WA and BC) from 2001-2002. He was married to Carol for 48 years and now Ramona.
Secretary: Chris Bajuk '04
Membership: Sonja Hanson '99 & Dwight Fontilla '88
Communications: Linda Postenrieder '82
Immediate past President: Craig Wiesen '97
Adviser Emeritus: Bill Center '68
Puget Sound Chapter Trustees / Volunteers
Todd Nichols '72: National Trustee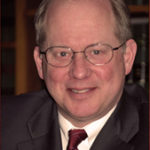 Todd Nichols was appointed to the US Naval Academy from the state of New Hampshire. After graduating in 1972 with a major in International Security Affairs, he served as a surface warfare officer aboard USS Joseph P. Kennedy, Jr. (DD-850), USS Dewey (DLG-14), and USS Belknap (CG-26), primarily in gunnery and anti-submarine warfare. He also served as an instructor and company officer at the U.S. Naval Officer Candidate School in Newport, Rhode Island.
Following his transition from active duty, he served in the U.S. House of Representatives as Legislative Assistant to Congressman Bill Chappell, Jr. of Florida and subsequently as Chief of Staff to Congresswoman Claudine Schneider of Rhode Island. He also obtained a Juris Doctor degree from the George Washington University National Law Center in 1981. He is admitted to practice in Washington State and in the District of Columbia.
Todd has practiced as a trial lawyer for 30 years in Seattle and Everett, Washington. He has served as president of the state's trial lawyers association, the Washington State Association for Justice, and has been named a Super Lawyer. He and his wife Christine live in Snohomish, Washington and are the parents of four sons.  They enjoy travel, Navy football, and spending time with family and friends at their weekend home on Whidbey Island.
Andrea Howard '15: Trustee Term expires 2/21
Andrea Howard hails from Norcross, Georgia, and graduated as one of the top 20 midshipmen in the Class of 2015. At the Naval Academy, she was a Political Science and Arabic double major, Commander of the Drum and Bugle Corps during its Centennial Year, and the recipient of the Class of 1979 Trident Scholar Prize. As a Marshall Scholar, Andrea went on to King's College London and the University of Oxford, earning an MA in Science & Security with Distinction and an MSc in Global Governance & Diplomacy with Distinction. In 2019, she won the United States Naval Institute's Emerging & Disruptive Technologies Essay Contest. Andrea currently serves as a Submarine Officer aboard the USS OHIO (Blue) in Washington State.
Chris Bajuk '04: Trustee Term expires 2/21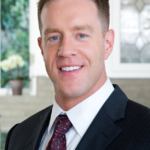 Chris Bajuk, Class of 2004, lives in the Ballard neighborhood of Seattle and works as a real estate broker assisting buyers, sellers, investors, landlords, and tenants throughout the Puget Sound region. He earned an MBA and M.S. in Real Estate from the University of Washington. Chris has worked as an engineer for Cadman, Inc., a Navy Reserve operations officer for MSRON-9, and a student naval aviator. He enjoys skiing, hiking, and attending social events.
Corry "Jeb" Kucik '97: Trustee Term Expires 2/21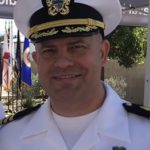 Capt. Jeb Kucik, Medical Corps, serves as Chief Medical Officer (CMO), Naval Health Clinic Oak Harbor, WA, that organization's first board-selected "milestone" CMO. Jeb graduated with distinction from the U.S. Naval Academy, Annapolis, MD, in 1997 with a Bachelor of Science degree in Honors English and German, and from the Uniformed Services University of the Health Sciences School of Medicine, Bethesda, MD, in 2001. He completed a Family Medicine internship at Naval Hospital Jacksonville, FL before serving as a Flight Surgeon with Marine Fighter Attack Squadron-251 and Headquarters Squadron, Marine Corps Air Station, Beaufort, SC, deploying to the Far East. He then completed the National Capital Consortium Anesthesiology Residency, Bethesda, MD, serving as Chief Resident and Housestaff Senate President at the National Naval Medical Center, where he was also selected as Junior Officer of the Year.  Upon finishing residency, he completed the Harvard Medical School/Massachusetts General Hospital Surgical Critical Care Fellowship, Boston, MA.  He additionally holds a Master's degree in National Security Studies with an emphasis in Middle Eastern Affairs.
Dwight Fontilla '88: Trustee Term Expires 2/22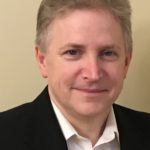 Dwight graduated from USNA in 1988 and served on the USS Dubuque (LPD – 8) out of Sasebo, Japan.  He held shore positions at Repair Type Desk officer in Sasebo Repair Facility (where he married his wife Michiko), and Administrative Department Head in New Orleans Naval Base.  Dwight left the Navy for the University of Michigan Business School in 1994.  After graduation, he worked for Ernst & Young's Strategic Advisory Services in Chicago; McKinsey & Company Post Merger Management Practice in Washington D.C. and moved to Seattle to expand the west coast; Microsoft's Venture Integration team; Cognizant's Corporate Development team; and currently Accenture's Merger and Acquisition Strategy Practice where he is bringing Digital and Analytical tools to the M&A field for our clients.
Dwight has been a member of the Chicago, Washington, D.C., and Puget Sound Chapter Alumni chapters.  He became a Trustee for the Puget Sound Chapter in 2020.
VACANT: Trustee Term expires 2/22
Sonja Hanson '99: Trustee Term expires 2/22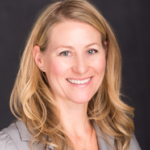 Sonja Hanson is from San Diego, Calif.  She earned a Bachelor of Science with a major in Political Science from the U.S. Naval Academy (Class of 1999), a Master of Arts in Communication from San Diego State University and is Accredited in Public Relations through the Public Relations Society of America.
Sonja served as a U.S. Navy Public Affairs Officer from 2000 to 2007 aboard various ships and at shore commands.  In the civilian sector, she was the Communications Director for Navy Medicine West and Naval Medical Center San Diego from 2007 to 2014.  After moving to Seattle, Wash. she held positions as the Chief Communications Officer for the City of Bellevue, the Communications Manager for the Chief Medical Officer at UW Medicine, the Strategic Communications Advisor for the National Park Service Pacific West Region, Senior Communications Specialist for Seattle Children's and starting in June 2020 will serve as the Public Affairs Officer for the Trident Refit Facility in Bangor.
In support of the USNA Alumni Associations Sonja has previously served as the San Diego Chapter Secretary, the Class of 1999 Communications Director (2019-2020) and was appointed a trustee by the Puget Sound Chapter in 2020.
Dan Washington '03: Trustee Term expires 2/22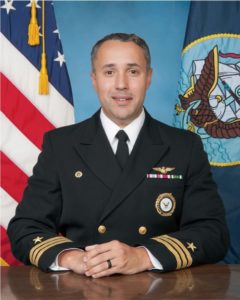 Commander C. Daniel Washington Jr. is currently the Executive Officer, Navy Recruiting District (NRD) Seattle.  Washington is a native of Richland, WA.  He graduated from the U.S. Naval Academy and was commissioned in May 2003 after completing a Bachelor's of Science in Economics.  He additionally holds a Master of Business Administration in Financial Management from the Naval Postgraduate School and a Professional in Human Resources certification.
Upon completion of flight training in Pensacola, Florida, Washington completed SH-60B fleet replacement squadron training with Helicopter Anti-Submarine Squadron Light (HSL-40) at Naval Station (NS) Mayport in Jacksonville, Florida.  Following a fleet aviation tour at HSL-48 in Jacksonville, Florida he was selected for lateral transferred to the Navy Human Resources community.  His Human Resource tours include Department Head for Officer Programs Recruiting at Navy Recruiting District Seattle, Command, Control Communications, Computers and Intelligence (C4I) Manpower and Training Requirements Analyst at OPNAV N1, Commanding Officer Amarillo Military Entrance Processing Station, Amarillo TX, and Head of Department for Training aboard USS John C Stennis (CVN 74).
Washington's military awards and decorations include the Defense Meritorious Service Medal, Meritorious Service Medal, Navy Commendation Medal (3 Awards), Navy Achievement Medal, and various unit and service medals and awards.  Additionally, he is the recipient of the Department of the Navy Award for Academic Excellence in Financial Management. Washington assumed the duties of Commanding Officer of Navy Talent Acquisition Group Pacific Northwest in September of 2019.
Stephanie McKinnie '99:  Trustee Term expires 2/23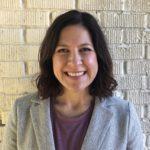 Stephanie is a current trustee serving on the board since 2017. She recently retired as a Commander in the Navy reserves. She served eight years as a P-3C Naval Flight Officer stationed at NAS Whidbey Island and 12 years in the reserves with Patrol Squadron Six Nine. Since 2007, she has worked P-8A software development and test in support of NAVAIR. She volunteers annually to serve on Congressman Larsen's (2nd District) Academy Nomination Board.  As a trustee, she encouraged the use of PayPal for chapter transactions, hosted several regional happy hours, participated in the planning and execution of annual chapter meetings, and the Plebe Recognition events.  Her goal for a second term is to promote regional camaraderie through smaller more local events.
Jordan Rusk '12:  Trustee Term expires 2/23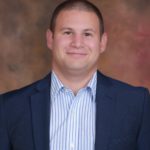 Jordan is a Senior Program Manager at Expedia Group, where he oversees Product Management Teams for one of their technology organizations. Jordan served five years of active duty service as a Submarine Officer and completed his Junior Officer tour on the USS Seawolf in Bremerton, WA. At the Naval Academy, he double majored in Chinese (Mandarin) and Economics and was part of the first class to spend a semester abroad in Mainland China. Since his recent transition out of the Navy, Jordan has had the opportunity to jump-start Expedia Group's Veterans, Families and Friends Organization and serve his as a USNA Alumni Association Puget Sound trustee.  Jordan became a Trustee of the Puget Sound Chapter (PSC) in 2017 and is currently serving his second term.
Becky Quinlan '97: Trustee Term Expires 2/23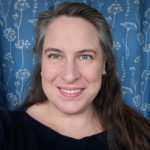 Becky Volz Quinlan '97, resigned from the Academy during her youngster year.  Five months later, having won a battle with cancer, she embarked on a new journey that has always been an adventure.  She earned her B.A. in Physical Geography in 2004 and her M.A. in Geography from San Francisco State University in 2007.  She currently works as an independent contractor in GIS and Remote Sensing, and is the owner of BrightWing Quilts, a longarm quilting business in Duvall, WA.  In her off-time, she cultivates her edible landscape with her husband, Sean, helps others facing cancer treatment decisions navigate their choices, volunteers with local quilt guilds, and works with her relatives of the Caddo Nation to preserve and revive their native language.  She is honored to serve as Trustee for the Puget Sound Chapter and hopes that her service will help extend the Chapter's reach with minorities, women and non-graduates who feel passionately about the USNAAA's mission.
Robert "Bo" Hight '99:  Trustee Term Expires 2/23
Bo entered Annapolis from Austin, Texas, and graduated from USNA in 1999 with a Bachelor Science in Engineering. He service-selected and joined the fleet as a Naval Aviator (Pilot). He served with Helicopter Anti-Submarine Squadron Fifteen (HS-15) at NAS Jacksonville with multiple deployments on the USS George Washington and USS John F. Kennedy. He finished his active-duty time as a SAR pilot at NAS Whidbey Island and in 2008 left the Navy to earn his MBA at the University of Washington, Seattle, for a career in tech. He currently works at Amazon Web Services, as a Senior Product Manager-Technical supporting public sector customers. He and his wife Barbara live in Magnolia with their two sons, Michael and Austin. He continues to serve as a Commander in charge of Navy Region Northwest Operations Center. Bo became a Trustee of the Puget Sound Chapter (PSC) in 2020 and is excited to be serving again.
Kyle Baker '00: Trustee Term Expires 2/23 & Newsletter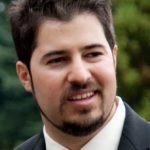 Kyle entered the Naval Academy, Class of 2000, from his hometown of Elko, Nevada.   Following commissioning he was enrolled in naval flight training and eventual assignment to the USS CARL VINSON (CVN-72) where he ultimately served as Assistant Public Affairs Officer.  Upon leaving the service, Kyle has been pursuing a career primarily in pharmaceutical sales.  He has been working with AstraZeneca Pharmaceuticals for the past eight years, currently as a Cardiovascular Sales Specialist.  He resides in Olympia with his wife Becky, 9-year-old son Landon and 7-year-old daughter Alyssa.  Kyle has been a member of the Puget Sound Chapter for nearly 15 years (including two previous terms as trustee) and has been the editor of the chapter's newsletter for the past 10 years.