Puget Sound Chapter Officers
Interested in being a Chapter Officer in 2022?
Nomination forms are due by the

Jan 10th

 to be reviewed at the 

Jan 11th

Trustee meeting

Ballots will be sent via email nlt 

Jan 14th

Deadline for voting is 

Jan 31st

Newly elected trustee can participate at the February Trustee meeting
The form can be downloaded here and submitted to USNAAA.PSC@gmail.com for review
President: Linda Postenrieder '82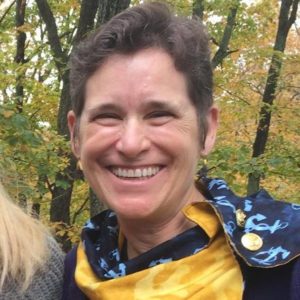 Linda graduated from USNA in 1982 and joined the fleet as a Surface Warfare Officer. She served on the USS Frank Cable (AS-40) in Charleston, SC and on the USS Dixon (AS-37) in San Diego. In 1987 she left the Navy for a high tech career and worked at several exciting firms including Oracle and Wind River Systems in the San Francisco Bay Area. After High Tech, in 2003, Linda and her spouse Donna Hinshaw, founded the Pelican Art Gallery in Petaluma, CA. They successfully put their high tech and artistic skills to work creating a community center for art and social connections. They closed the gallery and moved to Whidbey Island in 2014.
Linda served as a Blue & Gold officer as well as Secretary, President and National Trustee for the USNA AA San Francisco Bay Area Chapter. She is a member of the USNA Women's Shared Interest Group (SIG) and of USNA Out (LGBT). She became a Trustee for the Puget Sound Chapter (PSC) in 2019 and assumed the duties of PSC President in 2020.
Vice President: Jordon Voss '03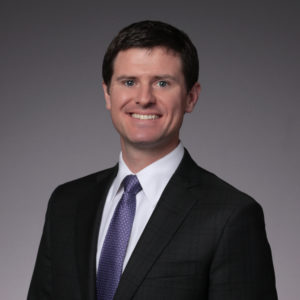 Raised a small dairy farmer in central Wisconsin, Jordon was a member of USNA class of 2003, service selecting pilot.  During the course of tours at VQ-1 and VP-30, Jordon earned multiple air medals, navy commendation medals, and commanded over 75 combat missions in support of OIF/OEF.  He was also designated a NATOPS evaluator, FRS Instructor, and finished with nearly 2,000 hours of flight time.  His last tour was a stint aboard the John C. Stennis, which brought him to the PacNW, where he transitioned from the Navy.  For the last seven years, Jordon has been in financial services, now SVP and Senior Wealth Strategist at Northern Trust Company, and was named to Puget Sound Business Journal's "40 Under 40" list in 2017.
Treasurer: Don Lachata '63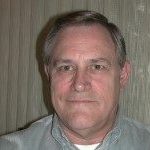 Don has served as the Puget Sound Chapter Treasurer 2005-Present. He previously served as a Trustee from 2006-2012. In 1993 he retired as Captain from the U.S. Navy Submarine Service. Don served in USS Von Steuben (SSBN 632), USS Sea Devil (SSN 664), USS Daniel Boone (SSBN 629), USS Sand Lance (SSN 660), and USS Henry L Stimson (SSBN 655). He commanded the USS Mariano G Vallejo (SSBN 658), USS U S Grant (SSBN 631), USS Florida (SSBN 728).
He also served as Deputy Commander Submarine Squadron 14, Commanding Officer Trident Training Facility (Bangor), Commander Submarines Atlantic Representative (Northwood England) and as Commander Naval Activities United Kingdom. Following retirement in 1993 Don was the Executive Director of the Kitsap County Association of Realtors until retiring from paid employment in 2000 and shifting to volunteer and board service. He is active in Rotary International in both Washington and the UK. He served as the Club President in Northwood, UK and District Governor for Rotary District 5020 (parts of WA and BC) from 2001-2002. He was married to Carol for 48 years and now Ramona.
Secretary: George Windsor '75
Membership: Sonja Hanson '99 & Dwight Fontilla '88
Communications: Linda Postenrieder '82
Immediate past President: Craig Wiesen '97
Adviser Emeritus: Bill Center '68
Puget Sound Chapter Trustees / Volunteers
Todd Nichols '72: National Trustee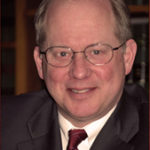 Todd Nichols was appointed to the US Naval Academy from the state of New Hampshire. After graduating in 1972 with a major in International Security Affairs, he served as a surface warfare officer aboard USS Joseph P. Kennedy, Jr. (DD-850), USS Dewey (DLG-14), and USS Belknap (CG-26), primarily in gunnery and anti-submarine warfare. He also served as an instructor and company officer at the U.S. Naval Officer Candidate School in Newport, Rhode Island.
Following his transition from active duty, he served in the U.S. House of Representatives as Legislative Assistant to Congressman Bill Chappell, Jr. of Florida and subsequently as Chief of Staff to Congresswoman Claudine Schneider of Rhode Island. He also obtained a Juris Doctor degree from the George Washington University National Law Center in 1981. He is admitted to practice in Washington State and in the District of Columbia.
Todd has practiced as a trial lawyer for 30 years in Seattle and Everett, Washington. He has served as president of the state's trial lawyers association, the Washington State Association for Justice, and has been named a Super Lawyer. He and his wife Christine live in Snohomish, Washington and are the parents of four sons.  They enjoy travel, Navy football, and spending time with family and friends at their weekend home on Whidbey Island.
Dwight Fontilla '88: Trustee Term Expires 2/22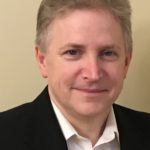 Dwight graduated from USNA in 1988 and served on the USS Dubuque (LPD – 8) out of Sasebo, Japan.  He held shore positions at Repair Type Desk officer in Sasebo Repair Facility (where he married his wife Michiko), and Administrative Department Head in New Orleans Naval Base.  Dwight left the Navy for the University of Michigan Business School in 1994.  After graduation, he worked for Ernst & Young's Strategic Advisory Services in Chicago; McKinsey & Company Post Merger Management Practice in Washington D.C. and moved to Seattle to expand the west coast; Microsoft's Venture Integration team; Cognizant's Corporate Development team; and currently Accenture's Merger and Acquisition Strategy Practice where he is bringing Digital and Analytical tools to the M&A field for our clients.
Dwight has been a member of the Chicago, Washington, D.C., and Puget Sound Chapter Alumni chapters.  He became a Trustee for the Puget Sound Chapter in 2020.
VACANT: Trustee Term expires 2/22
Dan Washington '03: Trustee Term expires 2/22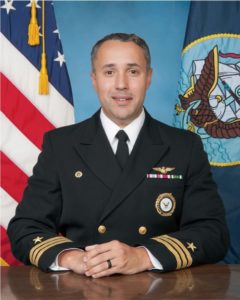 Commander C. Daniel Washington Jr. is currently the Executive Officer, Navy Recruiting District (NRD) Seattle.  Washington is a native of Richland, WA.  He graduated from the U.S. Naval Academy and was commissioned in May 2003 after completing a Bachelor's of Science in Economics.  He additionally holds a Master of Business Administration in Financial Management from the Naval Postgraduate School and a Professional in Human Resources certification.
Upon completion of flight training in Pensacola, Florida, Washington completed SH-60B fleet replacement squadron training with Helicopter Anti-Submarine Squadron Light (HSL-40) at Naval Station (NS) Mayport in Jacksonville, Florida.  Following a fleet aviation tour at HSL-48 in Jacksonville, Florida he was selected for lateral transferred to the Navy Human Resources community.  His Human Resource tours include Department Head for Officer Programs Recruiting at Navy Recruiting District Seattle, Command, Control Communications, Computers and Intelligence (C4I) Manpower and Training Requirements Analyst at OPNAV N1, Commanding Officer Amarillo Military Entrance Processing Station, Amarillo TX, and Head of Department for Training aboard USS John C Stennis (CVN 74).
Washington's military awards and decorations include the Defense Meritorious Service Medal, Meritorious Service Medal, Navy Commendation Medal (3 Awards), Navy Achievement Medal, and various unit and service medals and awards.  Additionally, he is the recipient of the Department of the Navy Award for Academic Excellence in Financial Management. Washington assumed the duties of Commanding Officer of Navy Talent Acquisition Group Pacific Northwest in September of 2019.
Stephanie McKinnie '99:  Trustee Term expires 2/23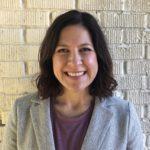 Stephanie is a current trustee serving on the board since 2017. She recently retired as a Commander in the Navy reserves. She served eight years as a P-3C Naval Flight Officer stationed at NAS Whidbey Island and 12 years in the reserves with Patrol Squadron Six Nine. Since 2007, she has worked P-8A software development and test in support of NAVAIR. She volunteers annually to serve on Congressman Larsen's (2nd District) Academy Nomination Board.  As a trustee, she encouraged the use of PayPal for chapter transactions, hosted several regional happy hours, participated in the planning and execution of annual chapter meetings, and the Plebe Recognition events.  Her goal for a second term is to promote regional camaraderie through smaller more local events.
Jordan Rusk '12:  Trustee Term expires 2/23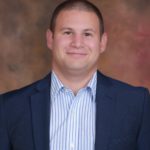 Jordan is a Senior Program Manager at Expedia Group, where he oversees Product Management Teams for one of their technology organizations. Jordan served five years of active duty service as a Submarine Officer and completed his Junior Officer tour on the USS Seawolf in Bremerton, WA. At the Naval Academy, he double majored in Chinese (Mandarin) and Economics and was part of the first class to spend a semester abroad in Mainland China. Since his recent transition out of the Navy, Jordan has had the opportunity to jump-start Expedia Group's Veterans, Families and Friends Organization and serve his as a USNA Alumni Association Puget Sound trustee.  Jordan became a Trustee of the Puget Sound Chapter (PSC) in 2017 and is currently serving his second term.
Becky Quinlan '97: Trustee Term Expires 2/23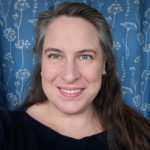 Becky Volz Quinlan '97, resigned from the Academy during her youngster year.  Five months later, having won a battle with cancer, she embarked on a new journey that has always been an adventure.  She earned her B.A. in Physical Geography in 2004 and her M.A. in Geography from San Francisco State University in 2007.  She currently works as an independent contractor in GIS and Remote Sensing, and is the owner of BrightWing Quilts, a longarm quilting business in Duvall, WA.  In her off-time, she cultivates her edible landscape with her husband, Sean, helps others facing cancer treatment decisions navigate their choices, volunteers with local quilt guilds, and works with her relatives of the Caddo Nation to preserve and revive their native language.  She is honored to serve as Trustee for the Puget Sound Chapter and hopes that her service will help extend the Chapter's reach with minorities, women and non-graduates who feel passionately about the USNAAA's mission.
Robert "Bo" Hight '99:  Trustee Term Expires 2/23
Bo entered Annapolis from Austin, Texas, and graduated from USNA in 1999 with a Bachelor Science in Engineering. He service-selected and joined the fleet as a Naval Aviator (Pilot). He served with Helicopter Anti-Submarine Squadron Fifteen (HS-15) at NAS Jacksonville with multiple deployments on the USS George Washington and USS John F. Kennedy. He finished his active-duty time as a SAR pilot at NAS Whidbey Island and in 2008 left the Navy to earn his MBA at the University of Washington, Seattle, for a career in tech. He currently works at Amazon Web Services, as a Senior Product Manager-Technical supporting public sector customers. He and his wife Barbara live in Magnolia with their two sons, Michael and Austin. He continues to serve as a Commander in charge of Navy Region Northwest Operations Center. Bo became a Trustee of the Puget Sound Chapter (PSC) in 2020 and is excited to be serving again.
Kyle Baker '00: Trustee Term Expires 2/23 & Newsletter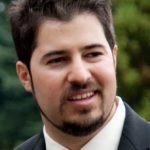 Kyle entered the Naval Academy, Class of 2000, from his hometown of Elko, Nevada.   Following commissioning he was enrolled in naval flight training and eventual assignment to the USS CARL VINSON (CVN-72) where he ultimately served as Assistant Public Affairs Officer.  Upon leaving the service, Kyle has been pursuing a career primarily in pharmaceutical sales.  He has been working with AstraZeneca Pharmaceuticals for the past eight years, currently as a Cardiovascular Sales Specialist.  He resides in Olympia with his wife Becky, 9-year-old son Landon and 7-year-old daughter Alyssa.  Kyle has been a member of the Puget Sound Chapter for nearly 15 years (including two previous terms as trustee) and has been the editor of the chapter's newsletter for the past 10 years.
Clyde Shavers '13: Trustee Term Expires 2/24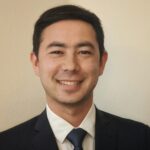 Clyde is a 2013 graduate of the U.S. Naval Academy and served as a nuclear submarine officer and public affairs officer. His operational tours include U.S. Naval Forces Central Command/U.S. 5th Fleet in Bahrain and Commander, Task Force 73/Destroyer Squadron SEVEN in Singapore. Clyde is pursuing a Juris Doctor degree at Yale Law School as a member of the class of 2022. Clyde serves on the UNICEF Next Generation Steering Committee in support of vulnerable children around the world, and with the Service to School Veterans Program to assist veterans and servicemembers transitioning to higher education. Clyde is the founder of Yale Coalition to End Homelessness, a student organization that works with local organizations to address challenges to Connecticut's homelessness. He currently serves in the Navy Reserves and lives in Oak Harbor on Whidbey Island.
Matt Hill '91: Trustee Term Expires 2/24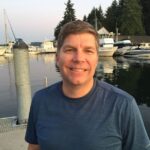 A native of Brookfield Wisconsin, Matt graduated from USNA in 1991 and is a retired Naval Flight Officer, serving 21 years on Active Duty and Reserve P-3C squadrons on both the East and West Coasts. His work in the military involved operational P-3C missions across the Pacific and Indian Oceans, overseas operational staffs, and DoD acquisition staffs in Washington D.C He returned to Seattle in 2005 to join the Boeing Company where he has worked in various leadership roles including his current role as a Senior Program Manager at Boeing Field. Since graduation he has been active in various regional USNA chapters including those in Japan, Virginia, and Pennsylvania. Over the past 25 years, he has also been an active USNA BGO, assisting more than 130 applicants to USNA and NAPS and coordinating with dozens of local high schools and congressional leaders. In the local community, Matt works with various non-profit organizations supporting food donations such as Northwest Harvest and Food Lifeline. He lives in Issaquah with his wife, two daughters and their Golden Retriever.
George Windsor '75 Secretary Term Expires 2/25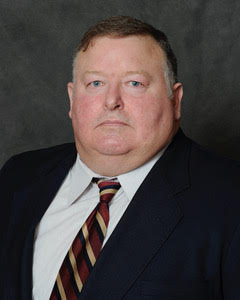 George retired as an O-5 (surface warfare) in 1995 following duty stations top include:  USS Somers DDG34— CIC officer, Naval Weapons Systems Engineering Station (NSWSES) – CSSQT Project Officer,  USS Berkeley DDG-15 – Weapons Officer,  USS Callaghan DDG-994 – Combat System Officer,  Post Graduate School Monterey – Masters in Weapons Systems, USS Copeland FFG-25 – XO,  Weapons System Test Center – Surface Division Head,  COMSEVENTHFLT – Fleet Defense Officer – Yokosuka Japan. He began a second-career and retired from Boeing Defense after 22 years in 2017 following multiple assignments as system engineer, Associate Tech Fellow and in engineering management.
Trustee: Richard Anderson '74 Trustee Term Expires 2/25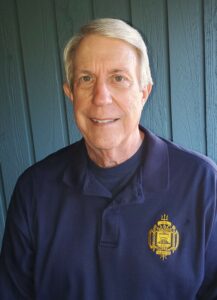 Rich joined the fleet as a Naval Flight Officer serving a tour as an A-6E Intruder B/N (Bombardier/Navigator) in VA-52 at NAS Whidbey Island. From there, he headed to the Naval Postgraduate School in Monterey, CA graduating with a M.S. degree in Computer Science. Tours followed in Washington D.C. at the Naval Personnel Command and then on the USS Carl Vinson (CVN-70) as head of a special computing department conducting ONR/DARPA sponsored research projects.
In 1985 he transferred to the Naval Reserves where he filled a billet again as a A-6E B/N in a newly formed NAS Whidbey Island reserve squadron. Concurrently he went to work for Boeing in Seattle where, as an avionics engineer, he worked on the 777 and F-22 programs. Rich retired as a Commander from the naval reserves in 1994 and from Boeing in 2012 as Software Engineering Technical Fellow.
As a member of the USNAAA-PSC for over 30 years, Rich would like to provide the next level of support to the PSC in appreciation of all the events and camaraderie the chapter has provided. He worked with the Parents Club to provide a '74 ALITC presentation for the PSC class of '24 and hopes to continue work in that area. He and his wife Marianne live in Issaquah and volunteer at the Issaquah Food and Clothing Bank (IFCB). They like to travel and look forward to attending future PSC events in person.
Trustee: Robert Fishman '73 Trustee Term Expires 2/25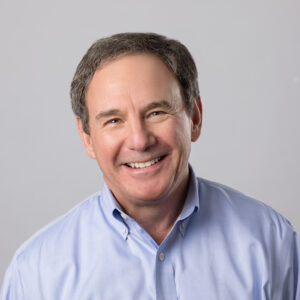 A Trident and Burke Scholar, Bob was a Mechanical Engineering major. After qualifying as a SWO, he attended MIT earning a M.S. in Mechanical Engineering. Following, Bob served at the Immediate Office of SECDEF and then OPNAV, where in addition to his day job, he completed his Ph.D. in Mechanical Engineering at the University of Maryland.
Upon leaving the Navy in 1981, Bob began a 39-year career in the electric power generation business as an engineer, project manager, executive and board member for several corporations. His major leadership roles included Executive VP (Operations) of Calpine, President of PB Power, CEO of Ausra, and finally moving to Seattle in 2013 to become CEO of NAES Corporation, from where he retired in 2020.
An active private pilot since 1986, Bob is a volunteer at Angel Flight and Seattle's Museum of Flight (where he gives talks and tours related to the US space program and World War 2 aviation topics). He & his wife live in Seattle. He is the father of two sons, including Spencer, class of 2004.
Bob shares, "The Naval Academy was probably the most transformative experience of my life, and it prepared me well to be successful as a Naval Officer, engineer, leader, and human being. At this point in my life, I have become focused on giving back to the institutions and organizations that have given me so much. That is why I undertake my current volunteer activities and why I would like to apply my business, organizational, and leadership skills to help perpetuate the history, traditions, and future of the Academy and the Navy."
Trustee: Michael Mathews '75 Trustee Term Expires 2/25
Mike was an Ocean Engineering major and served nearly exclusively in the Submarine Force on both coasts and Hawaii.  He had four submarine, one tender and a single JO shore tour in his first 19 years of active duty. A professional highlight was commanding USS CHARLOTTE, an improved LOS ANGELES submarine, during construction and shakedown from 1992 to 1994 and later the TRIDENT Training Facility in Bangor, WA (his final assignment before retirement in 2002).  After leaving the uniformed Navy, he was "hired back" as a manager at the Naval Undersea Warfare Center at Keyport, WA from 2002 to 2016.
Mike earned two master's degrees after leaving sea duty, one in Resourcing the National Security Strategy from the Industrial College of the Armed Forces (now known as the Eisenhower School) at the National Defense University in 1998 and a second in Engineering Management from Old Dominion University in 2001.
Last Spring, Mike volunteered to be the local Puget Sound Representative to the Class of 2025 (our 50-year counterpart class) as part of Another Link in the Chain (ALITC).  The concept is to both sponsor and mentor the counterpart class through their Naval Academy journey while reconnecting with both USNA and other classmates.  As a Trustee, he hopes to remain better attuned to the activities of the local USNAAA chapter and to continue to align the ALITC concept with chapter activities.