Saturday May 16th – 11:00 at Mercer Island VFW Post             1836 72nd Ave SE, Mercer Island
Please join us for lunch and to meet the class of 2024! Food Trucks will begin serving a FREE lunch at 11:00am. The Alumni Association will kick off the program at 12:15pm with introductions of the new plebes and '74 Alumni presenting "Another Link in The Chain." At the conclusion of that portion of the program the Parents Club will take over with "Plebe 101" to get the Class of '24 (and their nervous parents) ready for I-day and Plebe Year. There will be plenty of time for informal interaction with the new plebes and their families. Note, incoming NAPS students (USNA class of '25) will be invited as well.
Although this is a free event, we are limited to 150 people (and it fills up fast) so pre-registration is required. 
Click on our Mascot below to Register (Note registration will begin in Spring of 2020)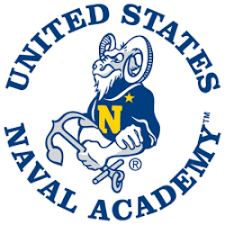 Donations to help keep future events low/no cost can be made during the registration process, on our website, or at the event itself.