Speaker Series: Wednesday, May 19th, 2021 with Dr Jeff Tomlin '76 and Dr. Francis Reido, Medical Director of Infection Control and Prevention at EvergreenHealth
It was very fitting that one year after launching our Speaker Series, we have our initial speaker, Dr Jeff Tomlin '76 back to give us a COVID-19  update on Wednesday, May 19th, 2021 at 1800.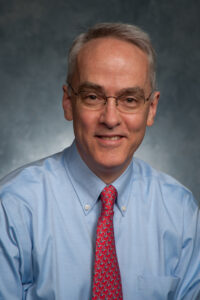 Dr. Francis X. Riedo serves as EvergreenHealth's medical director of infection control and prevention. In addition to providing patient care for a broad array of infectious diseases alongside a team of expert physicians, Dr. Riedo also leads the hospital's strategy for preventing and responding to infectious disease outbreaks in an environment of absolute safety. Under his leadership, EvergreenHealth became the first hospital in the nation to test and treat a surge of patients affected by COVID-19.
Before joining EvergreenHealth, Dr. Riedo trained as an Epidemic Intelligence Service officer at the Centers for Disease Control and Prevention and was part of a team dedicated to helping stem the spread of meningitis and Ebola in West Africa. His work also led him to provide clinical care for refugees in Somalia and South Sudan as part of a multidisciplinary health care team.